Internet Explorer: Configuring Trusted Sites
This walkthough was created using Internet Explorer v8.0 as a guide, however alternate versions of the browser will be very similar in procedure as well.
1. Within Internet Explorer, select Tools from the menu at the top of the screen, and then select Internet Options from the resulting drop-down menu.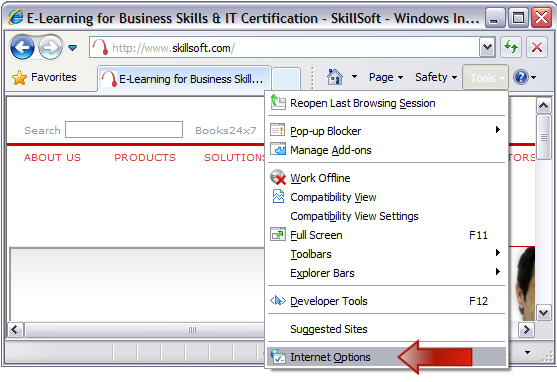 2. In the new window that opens, please click on the Security tab.
Select the Trusted Sites icon and then click on the Sites button.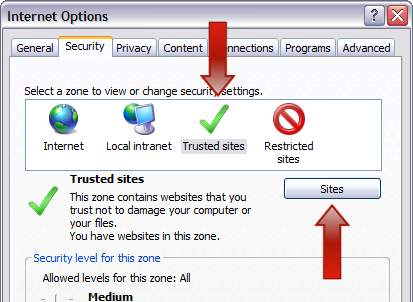 In the new Trusted Sites window, remove the checkmark for Require server verification (https:) for all sites in this zone.
In the top input box type skillport.com and then click the Add button. Please repeat the same steps to also add skillwsa.com.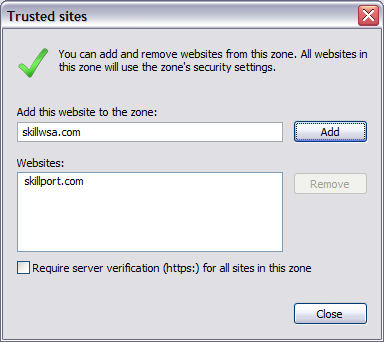 After both sites have been successfully added, you may exit the window by clicking on the Close button.
3. While still on the Security tab window with Trusted Sites highlighted, click the Default Level button and click Apply.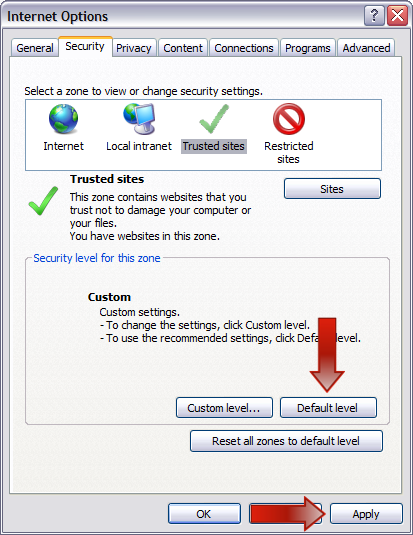 4. Next, please click on the Programs tab.
Click on the Manage add-ons button.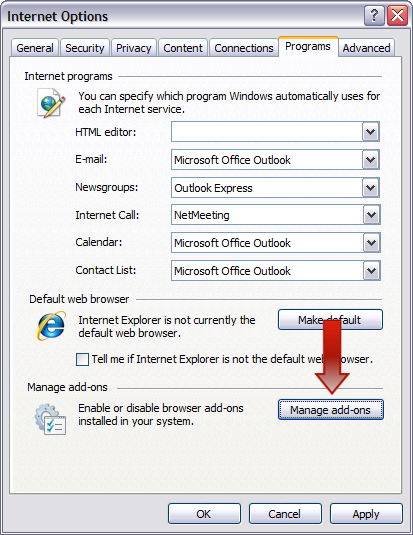 Ensure that all Java Plug-in versions are set to Enable, then click OK.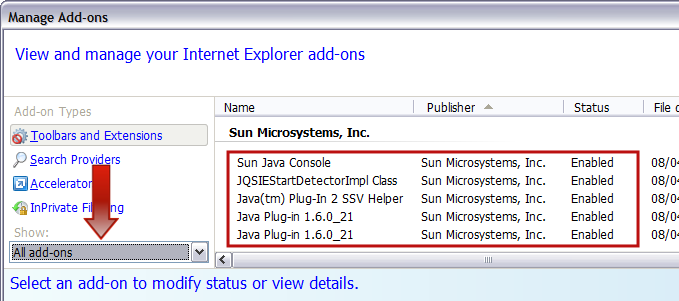 5. This concludes the optimization of the Internet Explorer web browser.
Please click on the OK button to return to the main web browser window.
Should you require any assistance with the above steps, please feel free to contact us through our live contact channel listed below.
| | |
| --- | --- |
| | Access a Skillsoft Support Representative in a one-to-one chat environment using our Live Help. |
| | The Skillsoft Online Customer Support Portal is a gateway to the latest technical support and how-to information. Users can search technical support articles, view a list of FAQ's or submit requests to Skillsoft Customer Service Representatives through an intuitive, easy to use Web form. |